There are many powerful photo management applications, organizers and galleries now available for Linux to help you better organize and manage your photos. These applications can save you time and effort, especially when dealing with a large collection of photos.
Let's take a look at a few photo management apps for Linux.
1. KPhotoAlbum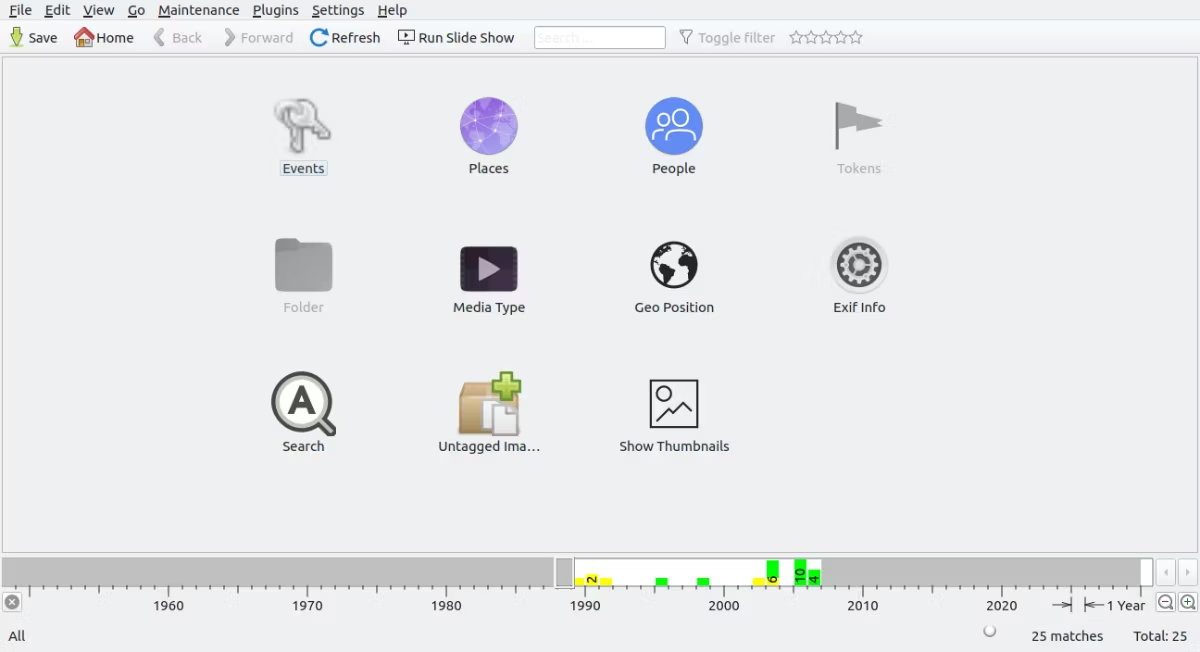 KPhotoAlbum helps you organize and easily find your photos. It is part of the KDE Plasma desktop environment, so it has pretty strong support.
The app allows you to add places and people to your images to better organize your photos. You also see a timeline at the bottom of the screen that shows you the number of images you have from year to year.
Another feature of KPhotoAlbum is the search function based on the complex labeling of images using times, people, events and places. Thus, you can easily find the desired picture.
In addition, there is a slide show mode for easy viewing of your photo collection. It is possible to connect plugins to further expand its functions.
2. Pix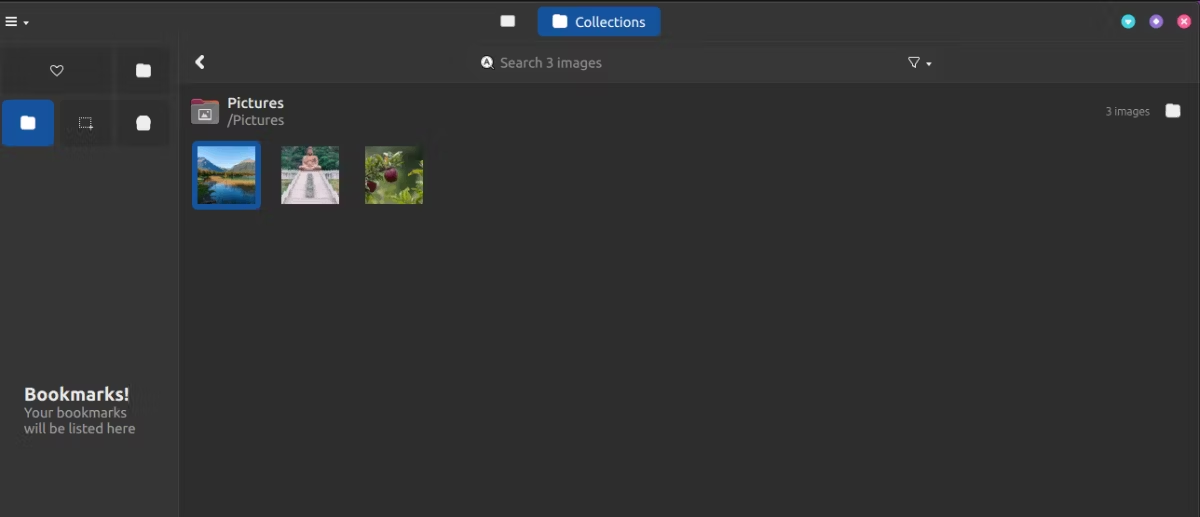 Pix has a variety of features that allow you to view, edit and organize your photos. It is supporting all major image formats. The app lets you import images from various sources and offers a decent slideshow look.
In addition to this, Pix has image editing capabilities. You can adjust the brightness, contrast, color and hue and even convert the aspect ratio of the image.
3. Size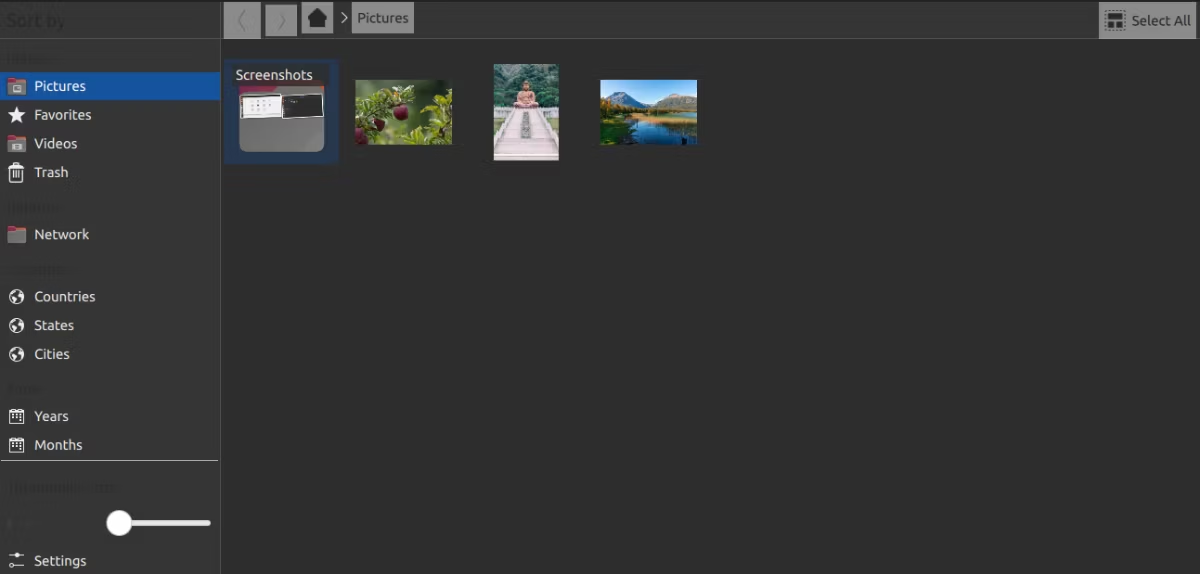 Koko offers a nice interface and lets you create folders and sort photos by place or time for personal organization. You can also add images to your Favorites folder so that you can access them at any time. In addition, you get an adjustable slideshow to view the image.
Koko provides image adjustment features that allow you to adjust photos by resizing and cropping, rotating, mirroring, etc. In addition, it has a full-screen view that you can use to view your photos without distraction.
4. Shotwell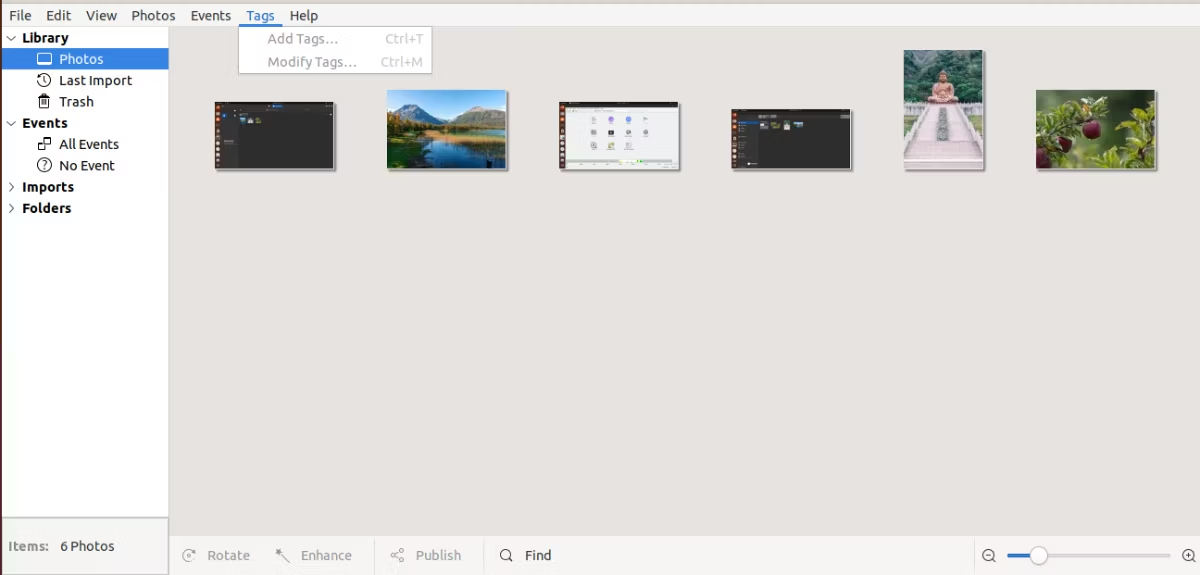 Shotwell is a simple and easy to use photo management application for Linux that is part of GNOME, the leading desktop environment. Despite its simplicity, it provides comprehensive information about your images and offers all the necessary tools to effectively manage them.
You can organize photos by date, time and location. The app has a rating feature to rate your photos and search for images based on those ratings.
Shotwell also allows you to import images from other sources and perform basic image editing. It prompts you to edit the copies rather than the actual images in order to protect the originals.
5. digiKam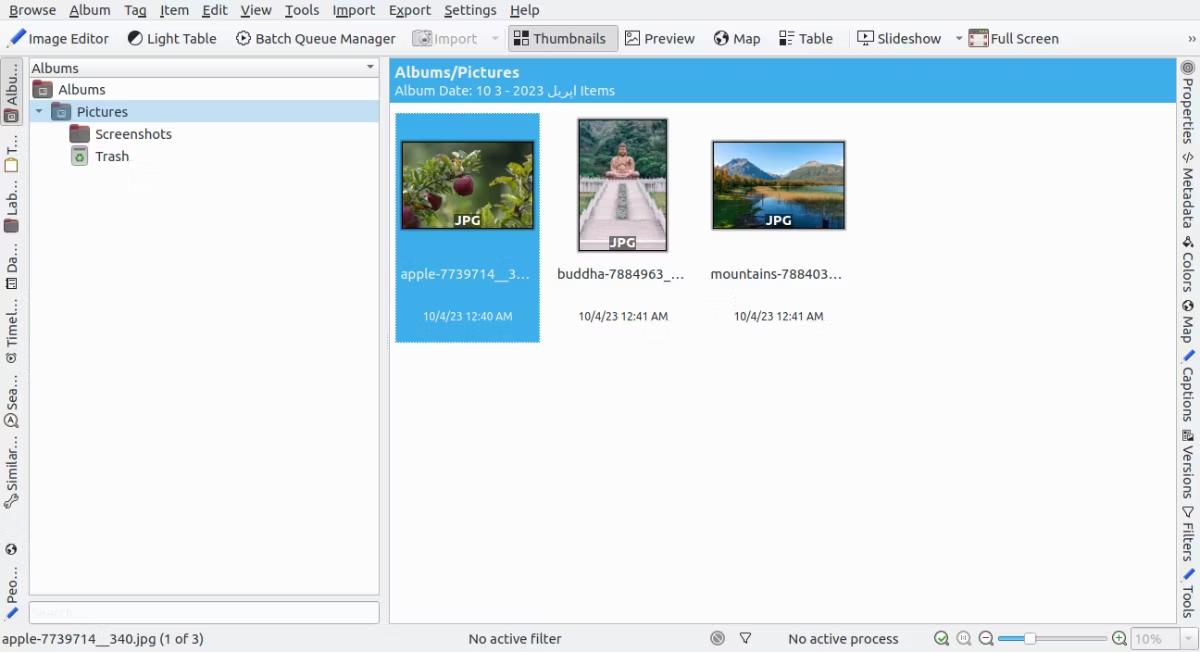 digiKam is a feature rich photo manager for Linux that allows you to import images from multiple sources, including external ones. It helps you organize photos in albums and add tags for easier searching. The application supports all major image formats, including RAW.
digiKam makes it easy to filter and sort albums, helping you efficiently manage your large photo library. Moreover, it provides photo editing features so you can adjust and adjust the image quality. You can also compare two photos side by side.
This application is almost professional level, which is why it is among the best photo management and gallery apps for Linux.
6. PhotoQt Image Viewer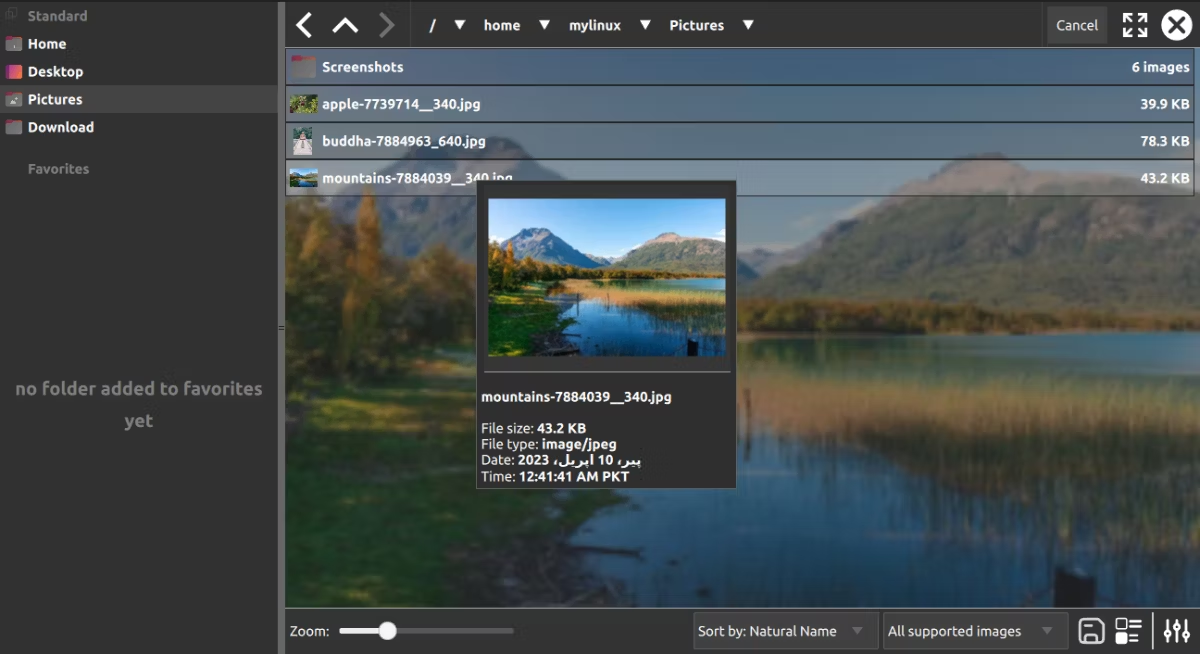 PhotoQt Image Viewer provides robust features and details to help you better manage your photos. The app supports keyboard shortcuts that allow you to quickly complete tasks, and you can check the details of an image using its metadata feature.
You get advanced image viewing options for navigation, rotation, and slideshows. You can also hover over an image for a quick view. To manage your photos, you get simple yet effective filtering and sorting options.
PhotoQt has a customizable interface that you can change to suit your preferences. It supports all major image formats and you can easily convert them from one format to another.
7. XnView MP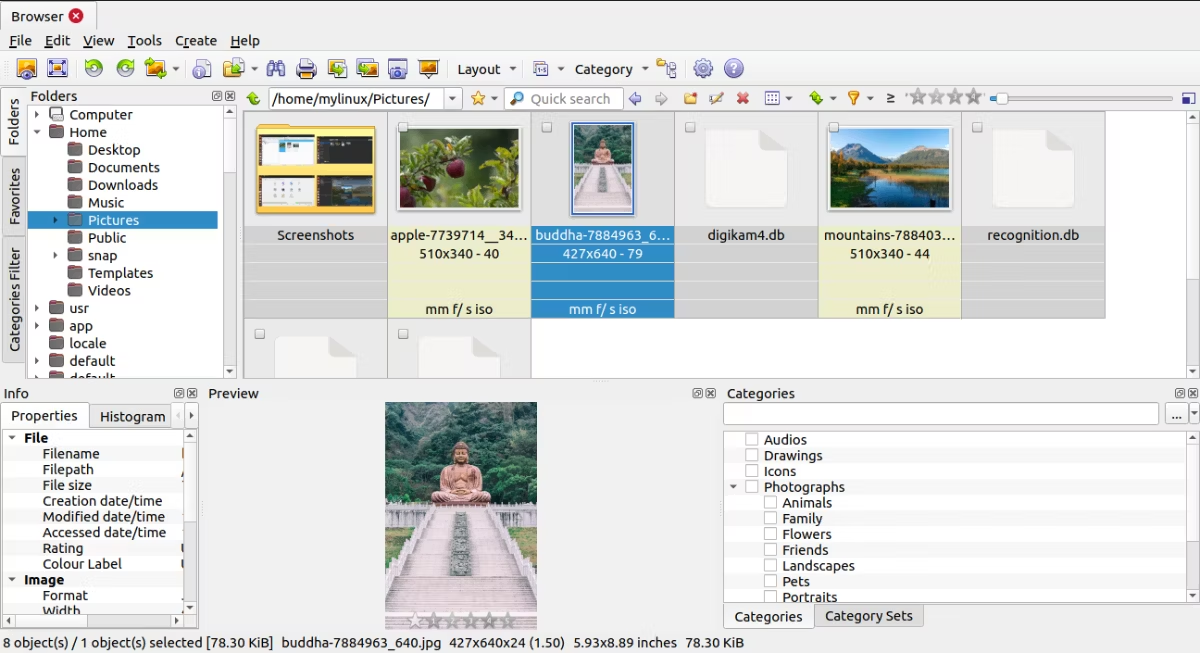 XnView MP is a classic photo manager for Linux that can handle large size images smoothly, supporting all common image formats. You can view photos in various modes such as thumbnail, full screen, and film strip view. The app has a lot of management options, making it one of the best apps for organizing photos.
XnView MP has an image resizing feature that allows you to crop the image without compromising the original quality. You can also edit your images by applying filters and effects, as well as changing the color depth and palette.
8. pwall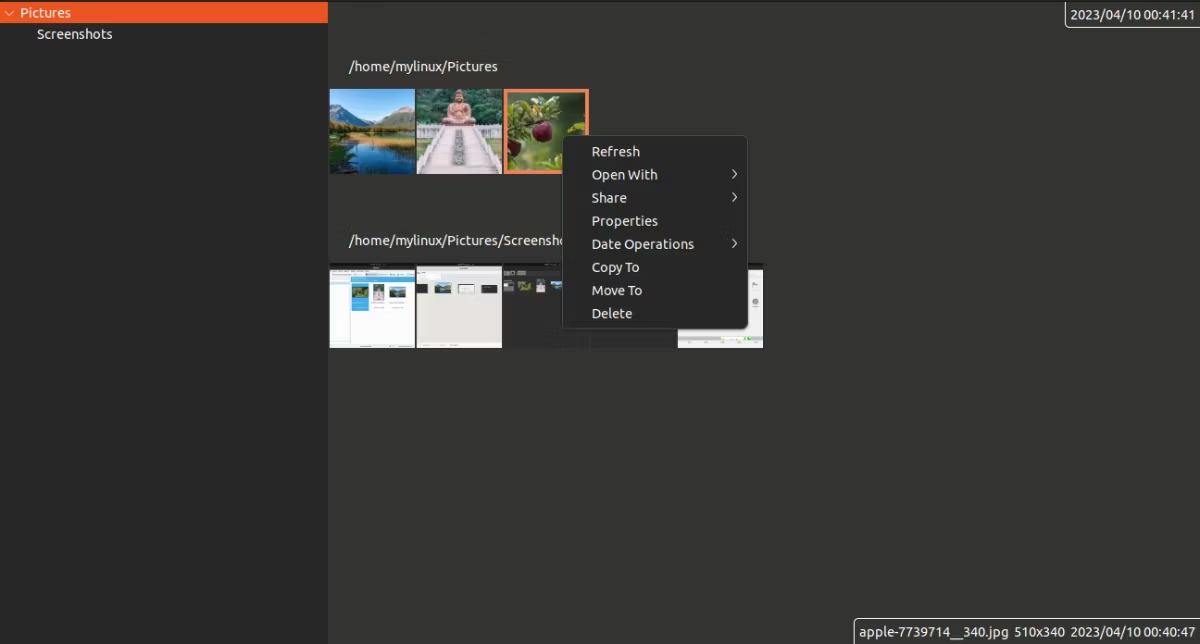 pwall offers a modern photo management experience on your Linux machine by providing a visually appealing user interface that is easy to focus on. You can slide and scroll through images while quickly viewing them. If you still can't find what you're looking for, a simple search is sure to find the photo you're looking for.
pwall has all the necessary tools for photo management and organization, such as moving a photo collection to a different directory, changing image location data, changing the date, and more.
In addition, you can switch between views such as thumbnails or full screen and rest assured that it supports most image formats.
9. gThumb Image Viewer
gThumb Image Viewer has a minimalistic design that provides a clean look and is quite easy to use. You can manage your photos by creating folders, moving photos between them, copying or deleting files, and more. It also allows you to check the metadata of an image to get more information about it.
Using gThumb Image Viewer, you can organize your photos into directories. Moreover, it supports adding comments to your photos and editing them to fix or adjust the image quality.
10. Photos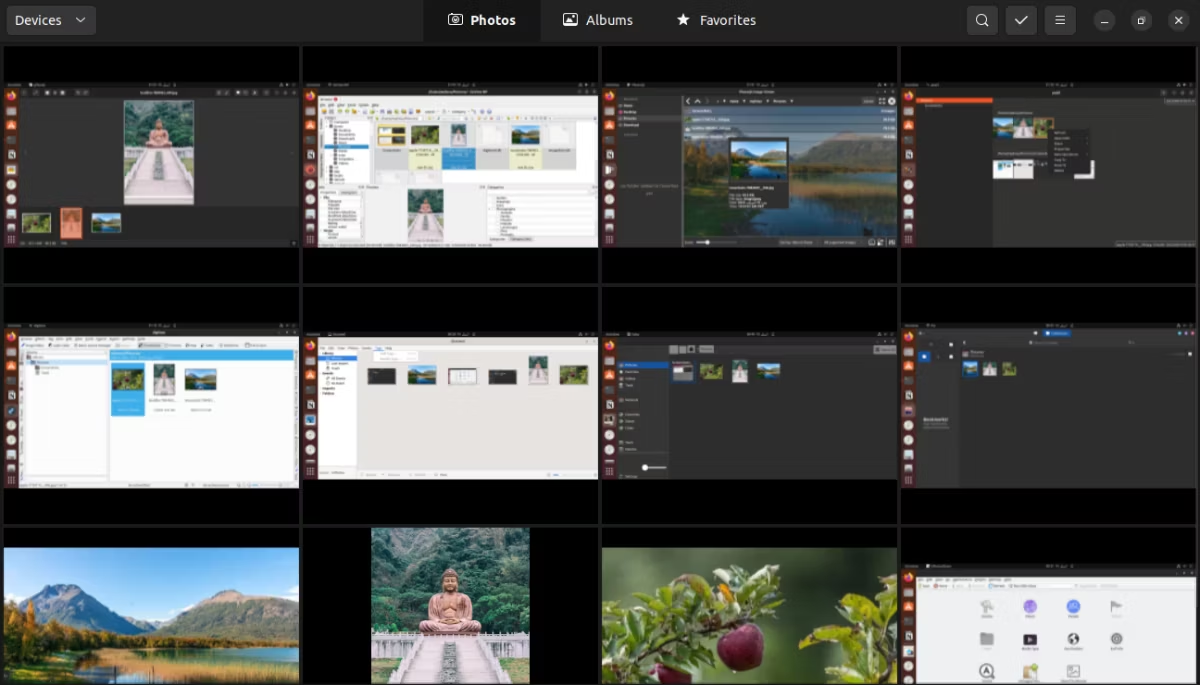 Photos is another Linux photo management application related to the GNOME desktop environment. It provides a simple and accurate photo gallery to view and organize images on your device.
You can also access your online images from Facebook and Flickr. For all your images, you have the ability to create albums, add images to favorites, view photos on the local network, and more, making Photos one of the best gallery apps for Linux.
Photos also provide editing tools to fix and enhance your images. For example, you can crop the image, add color adjustments, enhance it with various effects, and apply the filter of your choice.
Improve Linux Photo Management
Most Linux distributions come with some decent photo management solutions. However, these tools may not be enough, depending on your needs.
All of the above apps are reviewed and tested and are among the best photo manager and gallery apps for Linux. It is better to try several to choose the one that suits your requirements.
2813200cookie-check10 photo management apps for Linuxno
similar
Программы,digikam,gThumb Image Viewer,Koko,KPhotoAlbum,linux,PhotoQt Image Viewer,Photos,Pix,pwall,Shotwell,XnView MP,программы

#Photo #Management #Apps #Linux
❤ XOXO ❤