HandBrake is a simple yet powerful utility for converting MPEG video (including DVD video) to MPEG-4 video files in mp4 and mkv formats. It is cross-platform free software available for Linux, Microsoft Windows, Mac OS X, and Solaris. The program has existed for quite a long time, the first release was dated May 2, 2007, and it is still relevant and regularly updated, and its new version 1.6.0 has recently been released.
The base package includes ready-made profiles optimized for various devices, and a universal profile for standard or high-quality conversions, which allows you to start working with HandBrake in seconds by choosing a profile.
For those who want more choice, set up many basic and advanced options to improve the encoding result.
Other possibilities:
Title/chapter and range selection
Batch scanning and queuing codes
Chapter Markers
Subtitles (VobSub, CEA-608 subtitles, SSA, SRT)
Video encoding of constant or medium bitrate
VFR and CFR support
Video filters: deinterlacing, decomb, denoise, detelecine, deblocking, grayscale, cropping and scaling
Live Static и Video Preview
Supports the following formats:
File containers: .MP4 (.M4V) and .MKV
Video encoders: H.265 (x265 and QuickSync), H.264 (x264 and QuickSync), H.265 MPEG-4 and MPEG-2, VP8, VP9 and Theora
Audio encoders: AAC / HE-AAC, MP3, Flac, AC3 or Vorbis
Audio transmission: AC-3, E-AC3, DTS, DTS-HD, TrueHD, AAC and MP3 tracks
The main thing in the new version 1.6.0
In addition to fixing many bugs in previous versions, the most notable new feature is support for video encoding using AV1 codecs and 10-bit VP9 codecs.
AV1 video codec: Handbrake now supports AV1 video encoding with SVT-AV1 software encoder and Intel QSV hardware encoder;
VP9, NVENC HEVC and VCN HEVC 10-bit encoders;
H.264 (also known as MPEG-4) levels 6, 6.1 and 6.2;
profiles H.264/H.265 4:2:2 and 4:4:4;
Filter deinterlace Bwdif;
Improved Autocrop, Comb Detect, Decomb, Denoise, Detelecine, Grayscale, Denoise, Chroma Smooth and Sharpen filters.
New presets and configuration options. In addition to new encoders and filters, HandBrake 1.6.0 offers new and revised presets to simplify the video encoding process:
4K AV1 General, QSV (hardware) and MKV (Matroska) presets;
General presets 4K HEVC;
Revised and renamed web presets: In this version, web presets have been renamed to Creator, Email and Social.
In addition, the HandBrake team has added two new configuration options to improve package building and compilation: the –cpu configuration option and the –lto configuration option.
On top of all this, this major release of HandBrake adds support for high bit depth and color depth for various encoders and filters. It fixes a lot of bugs, removes obsolete presets and updates third party libraries. You can read about other improvements and fixes at GitHub.
Install Handbrake with Flatpak
To do this, Flatpak support must be installed on your system.
To install, you need to go to the Handbrake program page in the app store FlatHub. and press the INSTALL button.
Or enter the following command in the terminal:
flatpak install 
After installation, find Handbrake in the application menu, and start converting.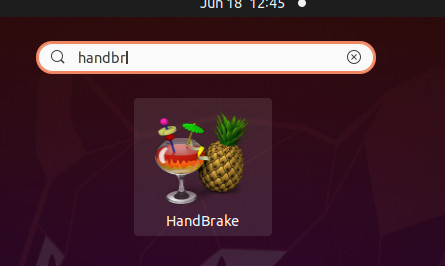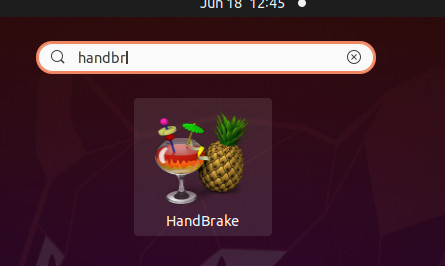 What video converter apps do you use? Share in the comments.
365610cookie-checkInstall HandBrake 1.6.0 on Ubuntu and other Linuxno
similar
Publication author
offline 3 years
Mutnyi

Comments: 0Publications: 2Registration: 12-06-2020

Новости,Читатели пишут…,Инструкции,Программы,convert,handbrake,видео,конвертирование

#Install #HandBrake #1.6.0 #Ubuntu #Linux
❤ XOXO ❤